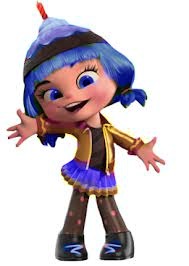 Birthday Girl
is a cut character from the Sugar Rush update that was up to date with the movie. She is Candlehead's recolor. She was cut from the movie and Sugar Rush game. Her theme is birthday cake and ice cream cake.
Gallery
Trivia
Her concept art shows her with green eyes
Her concept art also shows her with pigtail's that are a different shade of blue then the rest of her hair.
Ad blocker interference detected!
Wikia is a free-to-use site that makes money from advertising. We have a modified experience for viewers using ad blockers

Wikia is not accessible if you've made further modifications. Remove the custom ad blocker rule(s) and the page will load as expected.