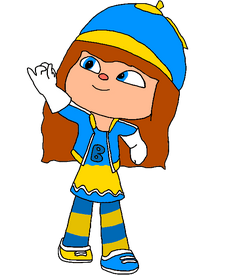 Blupmon Twist is a Fanon Character, she's a twin sister of Jackpeed Candyletric.
Character Bio
Blupmon is a calm girl, she's a good racer, and she likes to race. She like to hang out with her twin brother, Jackpeed, and with Grenny and Palomita. She's not much fast, but she has great handling.
Creation
Blupmon's design and creation, was made by Wreck-ItEve105.
Gallery
Trivia