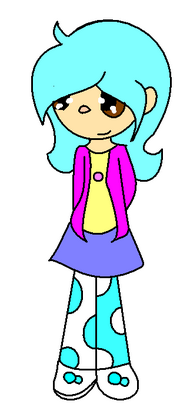 Bonnie BonBons is a new fanon character created and designed by Sweetellope.Bonnie is a rather snooty girl but she has good intations and adores fashion!She is originally from France.
Biography
Bonnie BonBons,A Speedster with style!
Bonnie is a little girl of about 10.She is from France and loves designing clothes.Bonnie is often described as snooty and a little bit bossy but she always has good intentions.Her days are often spent decorating her kart/bike which is called 'The Fabulous Bonbike'.
Section heading
Write the second section of your page here.
Ad blocker interference detected!
Wikia is a free-to-use site that makes money from advertising. We have a modified experience for viewers using ad blockers

Wikia is not accessible if you've made further modifications. Remove the custom ad blocker rule(s) and the page will load as expected.