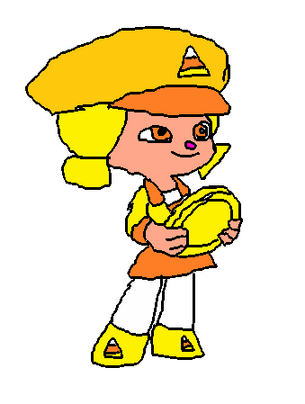 Campbell DiCaramello is a Sugar Rush racer.
Biography
Campbell is a scrapped character and Crumbelina's little sister,she was found in Game Central Station,and was found by Vanellope,as it was found out she was a little sister to Crumbelina
Personality
Campbell is always up for an adventure.Most of the other racers find her weird.She is close friends with Chloe Popperseedz.
Trivia
Her design was made by Sugarrushfan2.
Ad blocker interference detected!
Wikia is a free-to-use site that makes money from advertising. We have a modified experience for viewers using ad blockers

Wikia is not accessible if you've made further modifications. Remove the custom ad blocker rule(s) and the page will load as expected.