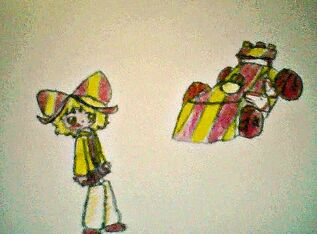 Cheeslina Berrycream is a racer made by User:Ann Swamitran. She represents cherry cheesecake. Her kart is called the "Truffleami".
Official Bio
Cheeslina Berrycream: Softer Than Cream
Cheeslina is softer than you all think! She is a girl who loves to tell herself that nothing is better, than losing me or my sister. But she is so senitive that she depends on her twin,Cheezilna Berrycream.
Apperance
Cheeslina is a girl with reddish like skin and sparkly yellow brown eyes. She wears a red dress, a shiny golden jacket, cream cheese leggings, and a big striped bow.
Trivia
Her twin is Cheezlina Berrycream.
Her bestie is Rancis Fluggerbutter.
She is the happiest when she gets to chew cherry sugus.
Ad blocker interference detected!
Wikia is a free-to-use site that makes money from advertising. We have a modified experience for viewers using ad blockers

Wikia is not accessible if you've made further modifications. Remove the custom ad blocker rule(s) and the page will load as expected.