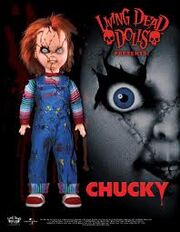 Chucky is a brand new male racer in the Living Dead Raceaway (Game),he is unlocked in the new level DJ.Ghoul Disco.He is dating Jennocide.
Death Certificit
He was enjoying his life,
He was really enjoying his life,
Doing what he did was really grusome,
But he found it fun,but he soon found himself wounded and dead by a gun
Biography
Chucky: He wants you to be his deadly victim until the end!
He was having a great life,until the police found him,they shot him dead in a toy store and he died and jumped into a doll,then he woke up in the Living Dead Raceaway seeing that these people were not his next deadly victims till the end,they were his deadly scary friends till the end!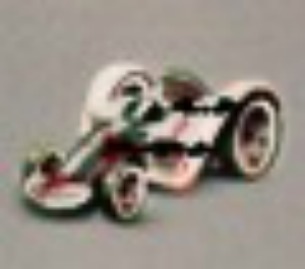 Memorable Quotes
HEY JENNOCIDE! (Pecks her on the cheak)
Back off! (to Teddy)
Trivia
He is based from the horror movie Childs Play
In future roleplays apparantly will dump Jennocide,and go out with a future Living Dead Raceaway racer called Tiffany.
He died from getting shot by a gun by the police.
Ad blocker interference detected!
Wikia is a free-to-use site that makes money from advertising. We have a modified experience for viewers using ad blockers

Wikia is not accessible if you've made further modifications. Remove the custom ad blocker rule(s) and the page will load as expected.