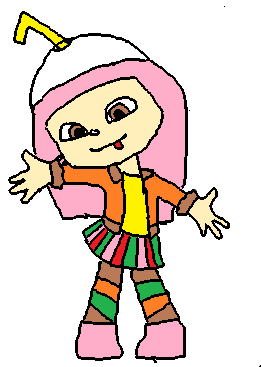 Frijatta is the little sister of the Smoothshake twins.
Her & her big sisters
She get's on with her big sisters very well.She enjoys bullying other people,but she wants to be a better bully than,Lexi.
Creation
Her design was made by Sugarrushfan2,and her creation is by Monster High Vs Bratzillaz XD.
Gallery
Trivia
Her theme is Frijj Milkshakes,as her name has Frijj in.
Ad blocker interference detected!
Wikia is a free-to-use site that makes money from advertising. We have a modified experience for viewers using ad blockers

Wikia is not accessible if you've made further modifications. Remove the custom ad blocker rule(s) and the page will load as expected.