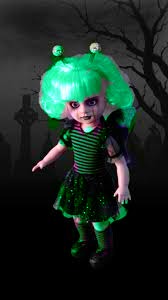 Jazzie is a recolour of Pixie,in the Living Dead Raceaway (Game).
Death Certificit
Jazzie never ever knew it would come to this,
She smashed herself through a window,
Because she was getting bullied,
Poor little Jazzie felt destroyed
Biography
Jazzie: The green goo fairy!
Jazzie was getting bullied at school,because she was apparantly a loner,so she smashed herself through her bathroom window and died and then woke up in the Living Dead Raceaway finding out she was not a loner any more.
Jazzie's racing kart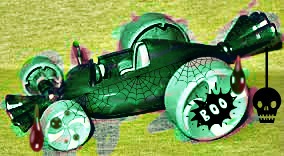 The
Goo Glider
is a recolour of Pixie's
Decaying Pixie-Wing
,just that it is covered in green goo.
Memorable Quotes
I may be the youngest in the family Pixie! but I can still manage on my own.
It's all right Betsy.
Trivia
She has a similar story line to Sticky.
She died from smashing herself through her bathroom window,so she could die. 
She's the second recolor of pixie,the second being Cassandra
Ad blocker interference detected!
Wikia is a free-to-use site that makes money from advertising. We have a modified experience for viewers using ad blockers

Wikia is not accessible if you've made further modifications. Remove the custom ad blocker rule(s) and the page will load as expected.