Marshalina Gooeygummy

Information
Full Name

Marshalina Gooeygummy

Nickname(s)

Marshy

Gender

Female

Date of Birth

1997
September 11th, 2004

Resides in
Occupation

Racer

School

Self-Taught

Family
Parents

N/A

Friends

Raspistine
Raspbecca
Candie Caine

Production
Portrayed By

Sia
Marshalina Gooeygummy 
is another
Sugar Rush
racer created by
Aly
. Her theme seems to be marshmallows. Apparently, Marshalina was programmed without a skirt by accident, but gamers can't really tell that. Her kart name is the "Marshmellower".
Personal Information
Name: Marshalina Gooeygummy
Aliases: Marshy
Age: 9
Gender: Female
Sexual Orientation: Asexual
Occupation: Sugar Rush racer
Game: Sugar Rush
Likes: racing, drawing
Dislikes: bullies
Theme Song(s): Bulletproof by La Roux
Fate: Alive
Racing Stats
Speed: 79%
Handling: 92%
Quirkyness: 100%
Sweetness: 95%
Appearance
Marshalina has pink hair tied up in a pony tail, and has peach skin and brown eyes. She has a somewhat roasted marshmallow with brown cinnamon sticks going right through it, on her head. She also wears a brown hoodie, along with black tights that have light pink poka dots on it. Also, she has black shoes.
Personality
Marshalina is desrcibed to be very sweet and nice, and very gullible (but not that gullible). However, she does have a mean side if you tend to bug her a lot. Overall Marshalina is a friendly girl. She has a local accent; she tends to use formal speech even when conversing amongst other racers. She is rather simple-minded and has an eccentric personality.
Gallery
Trivia
Her design was somewhat based off of Vanellope's (as when Aly dreamed of making the character, Marshalina had the face structure of Vanellope's). Also, her hair is based off one of the hair items in Fantage.
Also, her creator said that coming out with her name was probably one of the hardest to come up with, as it is hard for Aly to come up with names for Sugar Rush racers.
Marshalina's pose in her old picture is supposed to be the same pose as N's from Pokemon Black and White.
Theme Song
Bulletproof by La Roux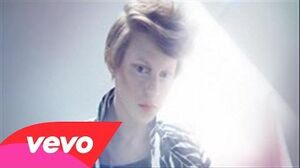 Ad blocker interference detected!
Wikia is a free-to-use site that makes money from advertising. We have a modified experience for viewers using ad blockers

Wikia is not accessible if you've made further modifications. Remove the custom ad blocker rule(s) and the page will load as expected.