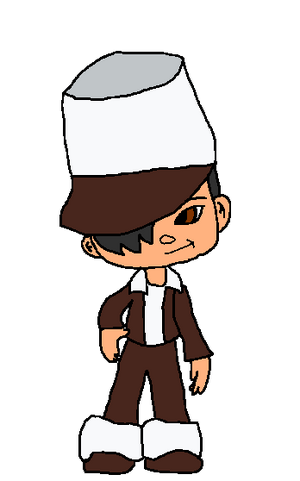 Marshall Mellow is fanon Sugar Rush character created by Sugarrushfan2.
He is a very kind, friendly racer. He does sometimes surprises others, though.
His theme is Marshmallows. 
Bio
Marshall Mellow, Squishy Racer
Devoted and dedicated to racing, this Racer is always brushing up on his skills to make himself a champion.
He always got a back-up plan if something goes wrong, he always thinks ahead. 
He believes confidence and dedication is key.
Personality
Marshall is very dedicated to racing, he likes to race around the Candy Cane Forest and other places and is determined to complete any challenges put in his way.
He can also be very sneaky and can suprise others easily.
He is very friendly to all of the racers except bullies, because he seems to have a grudge against them. Otherwise he is a friendly, happy racer. He is also a risk taker, looking for new challenges .
Gallery
Trivia