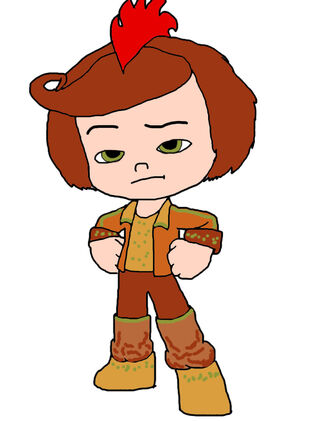 Ronald Chicken is a Meat feast speedway racer.
Biography
This self-centered rooster boy thinks he rules the roost. Jealousy of the Princess leaves him green-eyed and rude.
Stats
Meatiness 70%
Tastiness 100%
Rawness 80%
Cookedness 10%
Gallery
Trivia
His design was made by RICHARD8bit.
His socks are made of chicken drumsticks.
He has a red rooster on top of his head just like a living chicken.
Ad blocker interference detected!
Wikia is a free-to-use site that makes money from advertising. We have a modified experience for viewers using ad blockers

Wikia is not accessible if you've made further modifications. Remove the custom ad blocker rule(s) and the page will load as expected.