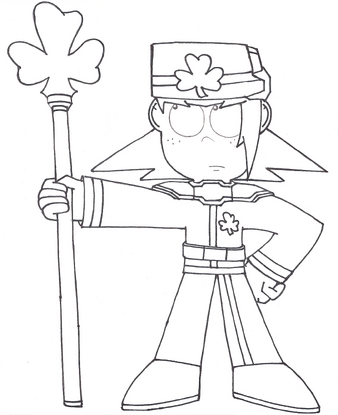 "Mark my luck and not a swag."
Shamrock Green is a brave male cybernoid who fights for freedom and luck when he was a soldier of the Shamrock Battalion. As of now, he still fights villains to gain his luck and protection.
Biography
Trivia
It is confirmed that he and Clover will be Minty Zaki's new cybernoid companions.
Gallery
Ad blocker interference detected!
Wikia is a free-to-use site that makes money from advertising. We have a modified experience for viewers using ad blockers

Wikia is not accessible if you've made further modifications. Remove the custom ad blocker rule(s) and the page will load as expected.