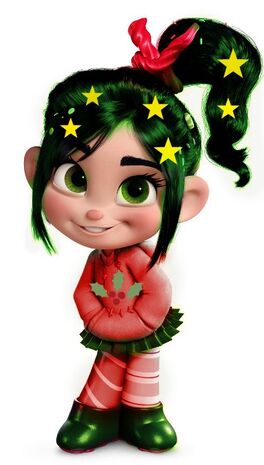 Starlight Von Schweetz is Vanellope Von Schweetz little sister.
Backstory
Starlight once lived in the castle with Vanellope.She met Taffyta and Taffyta threatend Starlight saying to give her money or Vanellope would get hurt.She failed on finding the money,as Taffyta called Citrusella,Torvald & Nougestia to hurt her.Taffyta got super mad at Starlight and grabbed her neck,strangling Starlight (killing her).Taffyta paniced and thrown her body into the chocolate river.Vanellope noticed Starlight was missing,paniced and went looking for her.The next day her body was found in the chocolate river,no effedence was found,so it was stated she drowned.The truth was never ever found out.
Ad blocker interference detected!
Wikia is a free-to-use site that makes money from advertising. We have a modified experience for viewers using ad blockers

Wikia is not accessible if you've made further modifications. Remove the custom ad blocker rule(s) and the page will load as expected.