Sugar Rush Universe is the new game of Sugar Rush. The game probably gonna be released in 2030. For 

PS4 and XBox One. A new world of candies and sugars. All styles of candies are welcome!
New weapons, karts, characters and more! This game has been created by the User Toffetia123.
Modes
Story mode
Arcade mode
Options
Weapons
Sweet Seekers
Ice Cream Canon
Sugar Boost
Sugar Blocker
Cherry Bombs
Milk Wave
Mixed Sense
Sticky Caramel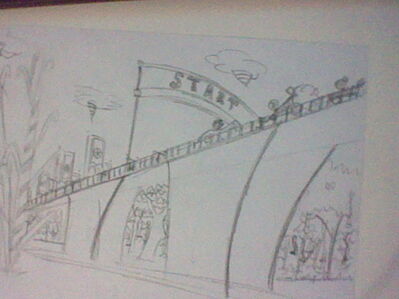 Tracks
Taffy Taffy Mountain
Diet Cola Cave
Lollipop Forest
Oreos' Corners
Taj Mattonfudge
Jawbreaker Maze Track
Crunchy Cookie Track
SorbettPoker
Rumble Bubble Gummy Track
Candy Corn Farm
Licorish Lottus Campus
Fudge Nougget Mountain
Pocky Pocked Hill
Strawberry Crystal Mine
Chocolate Milk Falls
Nesquik Roadway
Gumball Square
Condensed Milk Temple
Neapolitian's Castle
Cherrys' Sky
Snnowy City
Sweet Rice Arena
Mints' Ausement Park
Orange Juice Sea
Cakeway
Peeper Mint Cassino
Tower Effudge
Factory Créme Brillantée
Apple Mappeela's Stadium
Marmalade Station
Gobsstopper Tour
Batter Bakker Coliseum
Crumby Cracky Track
Hershey's Speedway
Nerdies Jungles
Tyblerone's Pyramid
Cotton Candy Sanctuary
Browny Studios
Cheesers Cakers Canyon
Churru's Valley
Donut's Bay
Sugar Rush Speedway

 
Characters