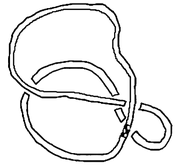 Tasty Desert is a track in the game 
Sugar Rush: New Generation. 
It is a track in the
Cola Cup
.
Track
The track is based on a desert, but a bit more sweet. In this track, it doesn't have a road, you drive on the sand. And you need to be careful, because the Nesquick Sand is always waiting.
Theme
The theme for this track is Breakn' a Sweat, from Skrillex.
And the reason I gave this track that theme, was because, i think the theme's perfect for a desert.
And also, if Skrillex have so much to do in the film was a cameo, you know, to appear as a DJ, and to make a music for the soundtrack of the film, why shouldn't he been on the game Soundtrack?