Home
Talk

0
1,538pages on
this wiki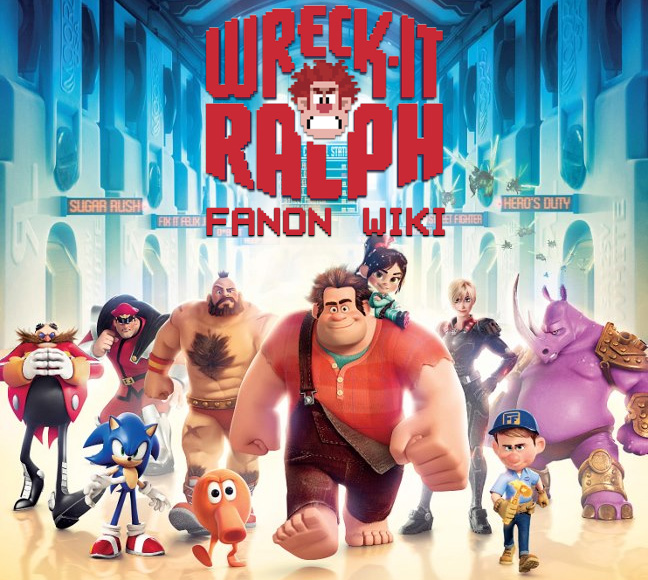 Welcome
This Wiki talks about the adventures that happen at Litwak's Arcade. There will be new characters and games added by fans to the arcade. You can help too, by creating your own characters, games and fan-fictions. Let your creavity fly as you create a new page!
Sister Wiki
Please keep all the canon information about WIR in the canon Wiki. This Wiki is a fanon wiki, so please make sure to only make pages for fanon stuff by yourself (such as fanon characters, fan games and any other kind of media related to WIR).
Affiliates
Make sure to check out our affiliates! If you're interested in affiliating with Wreck-It Ralph Fanon Wiki, please contact an admin or leave a request here.

Featured Image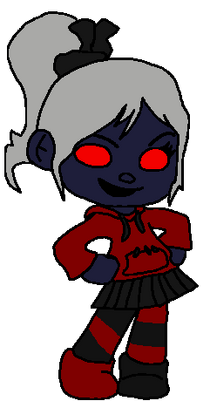 Cavity von Sour, by Little miss sweets.
Featured User
Pikabear900, better known by his nickname, Pika, has been a user on the Wreck-It Ralph Fanon Wiki since May 12th, 2014 and so far has made 126 edits on articles. Even though Pikachu900 hasn't made many edits, he surely showed everyone his great potential, as well as his great skills to recolor. He is always nice and amicable to everyone on chat, as is always ready to give an hand to anyone in need of help. Overall, Pikachu900 may be somewhat new around the wiki, but his great contributions already showed us that he is here to stay, especially with the amount of friends he has already made.
Featured Poll
What is your favorite part of being a fan?
Featured Quote
"DON'T TOUCH MY KART YOU LITTLE FUDGING TURDS!"
― Glitchy van Glitchnessly, The Life of a Glitch.
Featured Character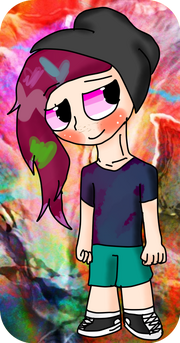 Raspistine is a racer from the game Sugar Rush which can be played as through unlocking. She is part of the gay community and is Glitchy van Glitchnessly's love interest. She is a great racer, though, years of being discriminated for her sexual orientation made her lose belief in herself and winning. Raspistine may not be the best racer on track, neither the fairest of them all, but she surely has a strong relationship with her friends and Glitchy.
Helping Hand
The Wreck-It Ralph Fanon is always looking for help. If you visit the Fanon, please contribute. There are many ways of helping; you can create your own characters, games, fan-fictions and any other kind of media, as long as it is related to WIR.
If you are not really into creating fanon stuff, you can always help out others by fixing grammar and adding pictures to pages.