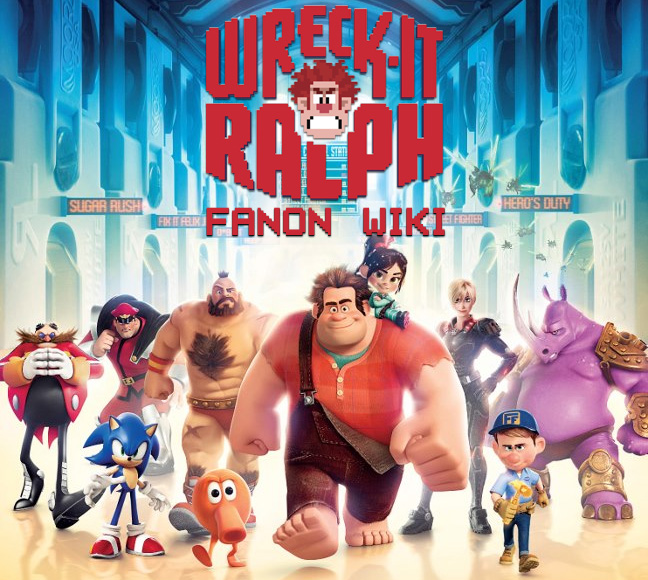 Welcome
This Wiki talks about the adventures that happen in Litwak's Arcade. There will be new characters and games added by fans to the arcade. You can help too, by creating your own characters, games and fan fictions. Let your creavity fly as you create a new page!
Sister Wiki
Please keep all the canon and factual information about WIR in the canon Wiki. This Wiki is a fanon wiki, so please make sure to not only add fan speculation and headcanons, but also characters, games, fanfictions or any other kind of media, as long as it is related to WIR and is made by yourself.
Affiliates
Make sure to check out our affiliates! If you're interested in affiliating with Wreck-It Ralph Fanon Wiki, please contact an admin or leave a request here.

Poll
What is your favorite part of being a fan?
Statistics
1,785 articles since November 11, 2012.
7,109 files uploaded.
13 active users this month.
Chat
Plug In
Helping Hand
The Wreck-It Ralph Fanon is always looking for help. 
If you visit the Fanon, please contribute. There are many ways of helping; you can create your own characters, games, fan-fictions and any other kind of media, as long as it is related to WIR.

If you are not really into creating fanon stuff, you can always help out others by fixing grammar and adding pictures to pages.

Here is an easy way to get started with creating your very own fanon stuff.